What is ReforNations?
I will begin by introducing myself. My name is Eric Holmertz, and God called my family of 9 to Uganda back in 2018.
While in Uganda God  led us to a man named Godfrey Kyazze and his wive Olga, who were spearheading the homeschool movement in Uganda, and developing a biblically integrated curriculum.
As a homeschooling family, we quickly realized that this was the purpose for which God called us to Africa. We were excited about joining forces to see access to home education, biblically integrated, yet culturally relevant curriculum and resources, made available, not only to Ugandans, but eventually to all nations.
While living/serving in Uganda, we also saw a great need for solid theological reference materials for pastors and students in the country. We were astonished to discover that 85% of majority world pastors, not just Ugandan, have NO theological training! Because of these observations and our search for any organizations that were fulfilling these needs in such a way, God has led us to start ReforNations.
We are all witnessing the results of decades of so called secular education among the nations of the world. The collateral damage has included, the family, the church and government.
We strongly believe that we hold the antidote to this ill on humanity, administered primarily through parent-led Biblical education supported by strong local churches. Through this effort, we will see God fearing leaders rise up and take their places in our families, churches, and governments, therefore bringing reformation to the nations.
The mission of ReforNations is to network and partner with like-minded individuals, churches, and organizations around the world to bring reformation to the nations.
We do this through:
Encouraging, equipping and training home educating parents, church leaders (pastors) and Christian schools in the Principle Approach to education as well as family economics

Assistance in the development and distribution of Biblically integrated curriculum and material that is unique to the individuality of each nation

Empowering parents to take the lead in discipling their children in Christian character, preparing them to be good citizens in both their nation and the Kingdom of God

Reforming churches internationally through training pastors and leaders in sound doctrine, purpose, and mission

Setting up resource centers in strategic international locations where parents, students and pastors can access solid biblical curriculum and reference materials
We are beginning with third world countries, and those countries in which homeschooling and Christianity is still legal.
Our vision is to see reformation and unity among the diverse families, churches and nations of the world to the glory of God.
ReforNations is a a Registered 501(c)3 non-profit organization, with a governing board of directors. We also partner with other organizations both in the USA and Internationally to accomplish the work God has given us to do.
President and Vice President: Eric and Amber Holmertz
Eric, Amber and their seven children received the calling to go into full time missions back in 2018. After spending about two years in Uganda, and seeing first hand the needs of the people there, the Lord led them to start ReforNations. Eric has worked in Christian ministry for 13 years primarily in resource development. He is currently working on his MDiv through Calvary University.

Amber is a busy homeschooling mom and avid researcher. She is passionate about Christian education and has an amazing gift of connecting with people on a deep spiritual level, getting to the heart quickly in conversation and pointing people to Jesus.

They both are currently going through the Master Teacher Certificate program with the Foundation for American Christian Education (FACE).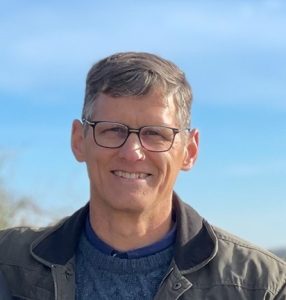 Treasurer: Christopher N. Prigge
Chris is an assistant professor in the Basic Strategic Art Program, the qualification course for Army Strategists (FA59). After graduating from West Point, he served in the Army for twenty-seven years, first as an armored reconnaissance officer and then as an Army Strategist. He has travelled widely and served for a year or more in Germany, Israel, and Iraq. Two years before the dissolution of the former Soviet Union, he rode the Trans-Siberian Railroad from Moscow to Lake Baikal. He is easily distracted by any kind of fun, especially teaching, travelling, skiing, wargaming, biking, reading, sailing, skydiving, writing, scuba diving, weightlifting, and woodworking. Above all other pursuits, he particularly enjoys being a father of ten children (all homeschooled) and backpacking with them in the Rocky Mountains.  He has a PhD in History from Harvard University.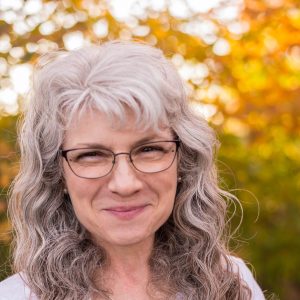 Secretary: Danelle Sorensen
Danelle lives in Olathe, Kansas with her husband, Todd, of thirty-eight years.  A life-long learner and former K-12 homeschool educator of three amazing adult children, she is fascinated by research, teaching, and design. With a BBA in Marketing, she has had the privilege of building systems and processes for not-for-profit groups, managing events and short-term projects, and organizing chaos into clarity. In her spare moments she enjoys hosting gatherings, collecting books, designing knitwear patterns, and permaculture gardening.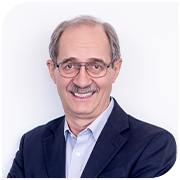 Board Member: Curtis Roggow
Curt Roggow lives in Shawnee, Kansas with his wife, Kathy. They have 3 children (all
married) and 11 grandchildren who are their greatest blessing and crown of achievement.
Curt has been practicing law in Kansas and Missouri for over 30 years and seeks to
glorify God in his work by demonstrating excellence in quality of his work and godly
character. He has been following the Lord Jesus Christ for over 50 years and desires to
see the gospel proclaimed to the world, to have believers strengthened in their faith, and
to have the faith passed on to the next generation. Curt is honored to serve on the Board
of ReforNations and looks to the Lord with expectation of great things to come. To God
be the glory!
Our Partners and Projects
HUG is our primary partner organization in Uganda, East Africa. It was founded and is led by Godfrey Kyazze and his wife Olga.
Godfrey has made many trips to the USA, Canada, and the UK, to attend homeschool and Christian education conferences, building relationships, and growing in wisdom and knowledge over more than a decade. Homescholars Uganda Group (HUG) is the first such registered non-profit organization in Uganda, modeled after what he has learned.
"HUG exits to encourage, equip, and promote biblical based families, through home-based education and economics."
ReforNations' Current Projects With HUG
ReforNations Christian Resource Center- This will be a central meeting place, library and Christian resource hub, housing much needed and difficult to obtain (in Uganda) materials for homeschool success.
Printing Press- Having their own on-demand printing press will be a game-changer for a country like Uganda which is landlocked and difficult to ship good books and resource materials into.




How beautiful upon the mountains are the feet of him that bringeth good tidings, that publisheth peace; that bringeth good tidings of good, that publisheth salvation; that saith unto Zion, Thy God reigneth! -Isaiah 52:7